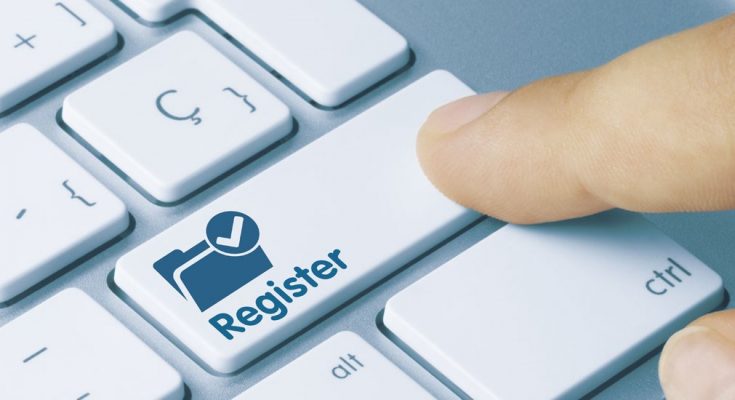 Currently, Georgia is one of the most attractive places for investors to relocate their businesses. I have written many articles on the reasons for the Eastern European country, named Georgia, being an attractive investment target with several of them given here.

In a nutshell, Georgia has the following offerings to natural and legal persons:
Law tax rates and multiple tax incentives that can be incredibly beneficial and cost efficient for business (Free industrial zones, unique system of corporate income tax, 1% or no taxation of natural persons, etc.);

Very low bureaucratic burden (e.g. simple procedures for business registrations and for opening a bank account);

Low level of corruption;

Lower administrative control and lass regulations than e.g. in EU;

Low costs (low wages, low price of utilities, etc.);

Very convenient Geographical location (at the black sea coast, on the edge of Asia and Europe, across silk road);

Many business fields with high investment potential (Tourism, real estate, agriculture, manufacturing, IT and other services);

Free trade with EFTA and China;

Many other reasons.
In this article, I will briefly describe the procedures of business registration, as it is the first step to be taken after relocating to Georgia.
Timing and prices of business registration in Georgia
Usually, business registration in Georgia takes one business day. After submitting all required documents, you will receive confirmation of the registration the next day if all submitted documents are accepted. That service costs 100 GEL (around $32). It is possible to make the registration process even faster, complete it in the same day (until 00:00 of the same day of the application). The rapid registration service costs 200 GEL (Around $64). Besides, if you need the registration document in English, you need to pay additional 20 GEL ($3.2).
Notably:
No restrictions for foreign shareholder companies or natural persons;

No restrictions for foreigner directors;

No minimal capital contribution is required (you can start a company with zero capital).
Documents required to be submitted for business registration in Georgia
The typical list of documents necessary for a company registration by non-Georgian persons is the following:
Minutes of incorporation made after the meeting of shareholders available in English, notarized in accordance to the legislation of a residence country of applicant (apostille may be needed) with its Georgian translation which should also be notarized;
Or
Filling up the documents on place (Premises of Public Service Hall) into English and Georgian if a director is present and has power of attorney granted by a shareholder or is the shareholder as well;

Signature of a translator confirming that the documents made in two languages are identical;

The filled up application form;

Copies of passports of applicants. Copies of passports of shareholders may also be requested;

Written consent of an owner of a real estate, whose address will be used as a legal address of a company (either approved by notary or consent should be done by owner of the real estate on the place (at the premise of the public service hall));

Receipt, confirming the payment of the registration fee or paying on the place;

Notarized power of attorney granted to a representative if a company director is absent.
Company registration procedures
Registration of a legal entity in Georgia takes place in a public service hall – a government body included in the system of ministry of Justice of Georgia. The address: #2 Zviad Gamsakhurdia Right Embankment, 0106 Tbilisi, Georgia.
If a company director is foreigner and is present in the public service hall, the incorporation meeting minutes shall be submitted in two languages: Georgian and English. Those documents can be filled up at the public service hall in presence of translator who signs the document to confirm that the Georgian and the English texts are identical.
Notably, it is not required that the person is the professional translator however, he/she shall not be an "interested person." Being non-interested person means that the translator shall not have any other interest in the company rather than providing a translation. For example, a property owner address of which is used as a company's legal address, must not be the same person as of the translator.
Within a business day after all necessary documents listed above are submitted, the contact person receives conformation from the public service hall that the registration process has been completed.
Opening a bank account in Georgia
After the company registration is confirmed, the director can go to a bank office and fill out an application form (quite long). The documents confirming the business registration with a passport should be present. The application will be reviewed by special board of a bank and the response will be sent to the applicant in several days.
The response may be negative. It depends on information provided in the application form. Georgian banks impose some restrictions on opening bank accounts. If your application makes you fall under the category subject to restrictions, you are likely to be rejected.
Usually, the reasons for the rejection are not explained. The decision-maker's doubt may be one of the reasons for the rejection. Thus, it is important to be very careful when filling in the application form. Visit the bank with someone experienced in opening accounts in Georgian banks.
Additional notes
The procedures briefly described above are similar but not identical in case of registration of natural person taxpayers. Besides, procedures related to business registration and bank accounts are more complicated if official representatives are absent or if a shareholder of a registered company represents another foreign company rather than a natural person. Complication rises if a shareholder is an offshore-based company.
Summary
Business registration in Georgia is a simple, cheap but time-intensive procedure with minimal preconditions/requirements to be met. More attention should be taken to opening bank accounts to avoid rejection. This article intended to provide you with a general understanding of how the business registration procedure in Georgia looks like and the documents required for the registration. For more details and/or assistance, you can directly reach out to us.
TPsolution team will gladly assist you in all necessary procedures with regard to relocating/setting business to Georgia, including but not limited: initial tax consultation, collecting the most relevant structure and legal forms of the business, obtaining and submitting all necessary documentation, and filing up all applications properly.
#BusinessRegistrationInGeorgia #CompanyRegistration #LLCRegistrationInGeorgia #OpeningBankAccountInGeorgia


Let's Talk
Was it helpful?
If you liked the article and are interested in learning more, you can use the contact form or reach out to us directly to receive a consultation with the author.
Visit Us
D.Aghmashenebeli Av. 73, Roses (Ilia) Garden, Tbilisi, Georgia
We here to help you 24/7 with experts